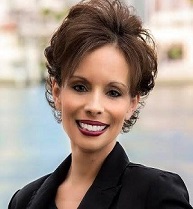 Welcome to Veritas Financial Group
As a Financial Consultant, it's my job to help you create a better financial life. I will collaborate with you to help build a plan defined by your goals. I am committed to providing advice unique to your situation that is clear, relevant, and actionable, and I'll work hard to find solutions and strategies that are right for you.
I can assist you with:
• Wealth management • Investing • Portfolio analysis • And more

You'll also benefit from our modern approach to wealth management – one that is all about transparency, value, and helping you take ownership of your finances. The best results come from being fully engaged: Let's work together to make a difference in your financial future.