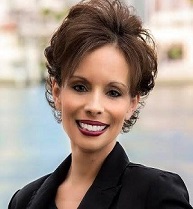 Welcome to Veritas Financial Group
We provide a more personal approach that goes far beyond an investment portfolio. It's an ongoing and open dialogue about all aspects of your life, your goals and your financial vision. It's developing a long-term relationship built on understanding and trust. We are there for you throughout the planning and investing process, giving you objective and unbiased advice along the way.Your financial advisor is your long-term financial partner. Veritas Financial Group serves clients with a variety of sophisticated financial planning needs. From families and individuals to business owners your advisor has the expertise and experience to provide guidanace for a wide range of planning and investment needs. We'll take care of the big picture and the finer details with an approach that is as disciplined as it is strategic.
Seven classic quotes about investing from successful investors, economists, and other insightful thinkers.

An investor's personal situation should be considered when assessing his or her risk tolerance.

A longevity annuity can bring some stability to a retirement strategy by providing a steady income late in life.

Focusing on dividends can be appropriate for almost any investor, especially if they are reinvested to purchase additional shares.