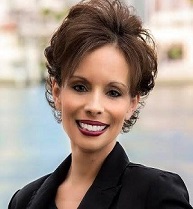 Welcome to Veritas Financial Group
We provide a more personal approach that goes far beyond an investment portfolio. It's an ongoing and open dialogue about all aspects of your life, your goals and your financial vision. It's developing a long-term relationship built on understanding and trust. We are there for you throughout the planning and investing process, giving you objective and unbiased advice along the way.Your financial advisor is your long-term financial partner. Veritas Financial Group serves clients with a variety of sophisticated financial planning needs. From families and individuals to business owners your advisor has the expertise and experience to provide guidanace for a wide range of planning and investment needs. We'll take care of the big picture and the finer details with an approach that is as disciplined as it is strategic.
Some stocks and stock funds may help reduce the volatility in a portfolio.

Review the potential benefits of an individual disability income policy vs. a group policy, as well as common riders.

A new term life insurance policy can be quite expensive as people age. Survivorship life insurance may be a more cost-effective solution.

Looks at some of the reasons behind the big declines in emerging markets, and how these developing economies might affect U.S. investors.